Featured Quilt: The Standing Giraffe T-Shirt Quilt
Last year, a customer contacted me about creating a t-shirt quilt for her husband. We hit it off right away and came up with a fantastic design idea over the phone. Later, when I met with the customer at her home, I couldn't help but notice all the giraffes decorating her house.
After inquiring, I learned that her husband worked in Africa and was bringing the giraffes back from his long trips. As a result, we changed our approach to the t-shirt quilt design and decided to incorporate a standing giraffe. In addition, I used appliqué and highlighting to enhance the t-shirts.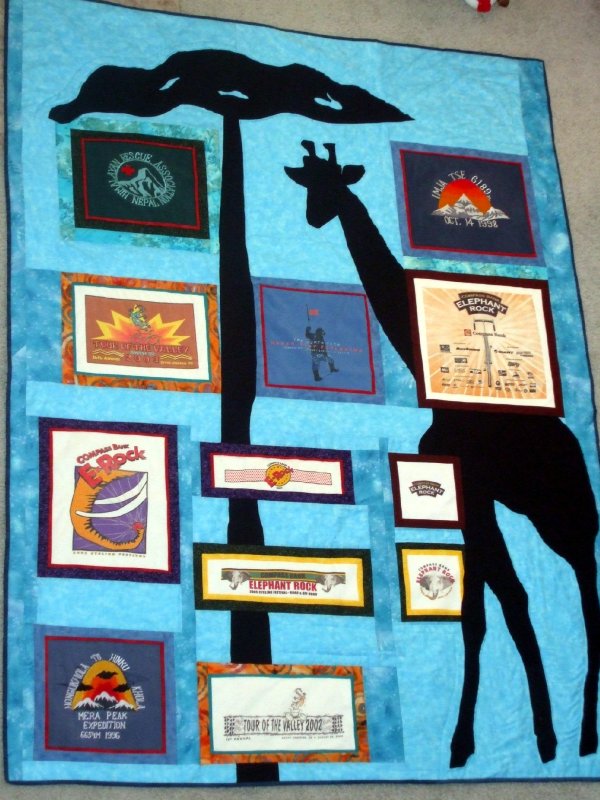 If you have t-shirts that you would like to preserve in a unique way, consider a t-shirt quilt. Moonlight Quilts works with customers to create a custom design and turn those keepsakes into a lasting memory.